When I'm Sixty-Four
I opened the Chrome browser for a new web-search yesterday, and this is what popped up:

Google have my date-of-birth, of course, linked to my GMail account. At which point I finally remembered, "Oh, yeah, it is my birthday, isn't it". Kinda forget such things at my age, especially when there's no-one directly around who'd remember it for or with me.
But which birthday? A few grey-cells were duly rubbed together to bring up the answer, which aligns with a certain well-known song.
Ah. Right. That birthday. That song. Interesting. "You'll be older too"? – yeah, I'd kinda noticed the getting-creakier and all that…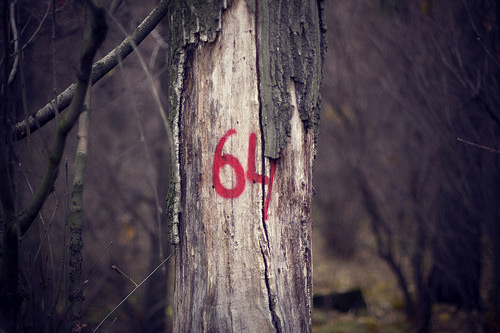 In general, my father hated pop-music (though 'hated' is too strong a word for such a mild-mannered man). But that old Beatles song was one that he really did like – in particular, its bright optimism for the future. Which in his own case, sadly, was perhaps a bit misplaced: he died several years short of that personal date, so much so that my now elderly mother recently passed the bleak anniversary at which she's been longer a widow than she was married.
The song hasn't served me all that well either, at least in a personal sense. "Birthday greetings"? – okay, yeah, there'd been a few of those over the years, mostly from people who still just-about remember me from days long gone. But "Will you still be sending me a Valentine"? – nope, don't think I've ever had one. And "Mine forever more"? – I'd hoped so, but in reality the would-be 'forever' turned out to be just under three years, and that side of life has not been that much better since. "Every summer we could rent a cottage in the Isle of Wight" – no, I've never been there; and anyway it's been well over a quarter-century now since there's been any 'We' for whom it would be worth using that term. And no "cuddle grandchildren on your knee", for the simple reason that there've been no children either. Oh well. Kinda hurts sometimes.
Yet that song does make a lot more sense if I reframe the 'We' not as with a single person, but with a whole community – this community around enterprise-architecture and the like. "I could be handy, mending a fuse / when your lights are gone"? – well, perhaps not that exactly, given that I'm one of those, uh, less practical people, but I certainly could be handy when the thinking is gone, or shared sense of direction for architecture and suchlike is gone. "If it's not too dear", and "We shall scrimp and save"? – yeah, I've had a lot of practice at that, too, and helping businesses do likewise to get ready for the huge changes coming up ahead.
And there are a lot of changes coming up ahead for me too. Okay, I'm supposedly at the age where a traditional 'employer' would expect me to be getting ready to retire: but instead, I reckon I'm doing my best work ever, barely gotten started as yet. A lot of work happening behind the scenes to get material more ready for a much broader market; a bunch of new projects and training-courses coming together; and a true team solidly behind and with me at last, to help make it all happen.
So, no, not so sad after all – in fact, yes, a lot of optimism and hope. Watch This Space, perhaps?
And in the meantime:
Now I've got older, losing my hair
Many years ago
I still have so many things to show you how
To lift up your enterprise, and make it go 'Wow'!
If you've been a-looking for someone who'll know
What your architecture's for
Will you still need me, will you still feed me
Now I'm sixty-four?

Send me a postcard, drop me a line
Stating point of view
Indicate precisely what you mean to say
Yours sincerely, working away
Give me your answer, fill in a form
Tell me what you're needing more?
And will you still need me, will you still feed me
Now I'm sixty-four?
Share And Enjoy? 🙂