Exact Lives Save Change
Exact Lives Save Change. Or it might have been Exact Change Saves Lives. Something like that, anyway.
Yeah, it was definitely one of those nights – y'know, such as, in this case, I might have gotten to sleep for a few minutes or so by 3am, after five hours tossing and turning, and there wasn't much sleep after that, either. No particular reason, no great worries or whatever – it just happens sometimes. Oh well. But at the tag-end of it, in the scrambled half-awake of the pre-dawn period, up comes that phrase: Exact Lives Save Change.
Okay, it's probably just a riff on a sign I used to see on the buses throughout my childhood: Exact Change Saves Time. But as I crawled my way out of bed this morning, it felt a bit more personal than that – that I've let my self-discipline slip somewhat over the past few months, and if I want real change to happen, I do indeed need to be a lot more exact with my own life.
And, yeah, when I do look around and apply a metaphoric equivalent of the TV test-card, it does indeed seem I've let things get a fair bit more blurry than they should: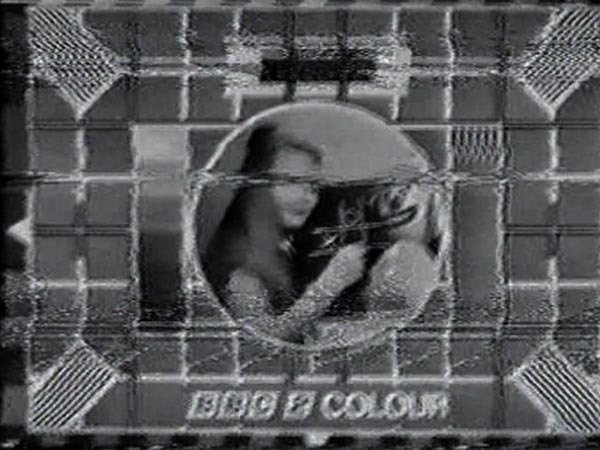 So, if needed, Apologies For Any Inconvenience Caused.
Please Do Adjust Your (mind)Set.
(ab)Normal Service Will Be Resumed As Soon As Possible.
Stay Tuned To This Channel For The Next Thrilling Instalment, perhaps?