New book: 'Changes – a business novel'
Delighted to say I've just published my 'business-novel' Changes.
Hooray!
More details are at https://leanpub.com/tb-changes .
Here's the cover: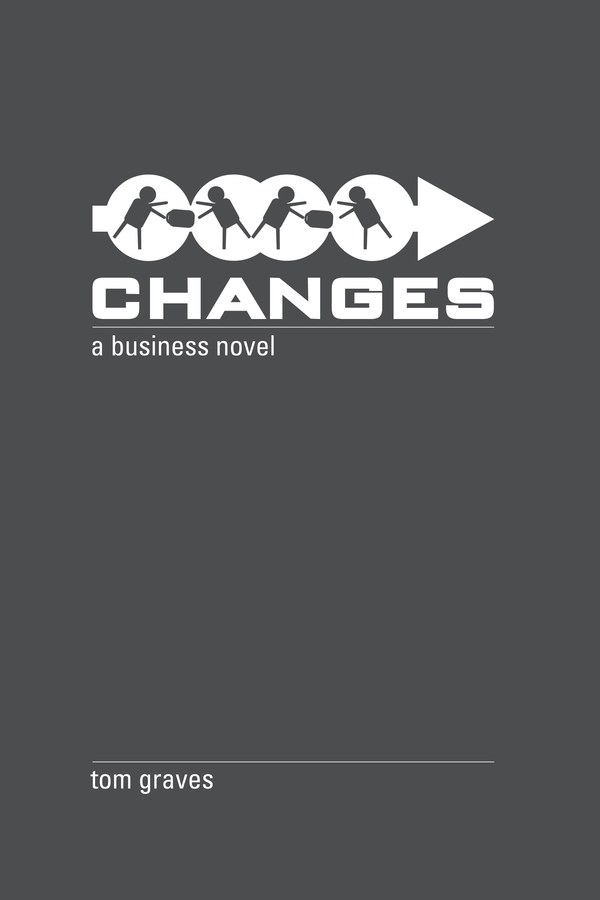 And here's the blurb:
Marco has a new job: Head of Organizational Change. But his bright new plan to bring the company into the future is falling apart – yet he can't see why. He's going to need some help to get him to the other side of this…
When that help arrives, it comes from some unexpected places – and some of it will challenge him to the limit. Even if we're the ones who are creating change, the catch is that change isn't only for other people: often we're the ones who need to change the most in order to make it work.
– – –
This book has two roles. One is that it's a human story about business, about what happens in businesses, and how we can guide meaningful change in how a business works. It's also a practical introduction to the Tetradian suite of tools for business change – tools to improve effectiveness across the whole of a business, at every scope and scale.
It's in ebook form only at present, in the most popular formats: EPub/iBooks, MOBI/Kindle, PDF. (At more than 125,000 words and at least 350 pages, it'd probably be too expensive to publish as a printed book… – sorry…)
Recommended price is USD$14.95 – for all three ebook formats, as a single package. (Any future updates will be free – you'll be notified automatically by email if and when they do appear.)
There's an online free-sample version, which includes about a quarter of the full book-content. You can also download the same free-sample in EPub, MOBI or PDF from the Leanpub book-page – click on the 'Read Free Sample' button on the left of that page, and select the format you want to download.
(Late last year I also posted initial drafts of the earlier chapters on this weblog: chapters 00-03, 04-08, 09-12, 13-18, and 19-21 – though note that some of the chapters have moved around a bit since then. The main point that those will show is that yes, it's a business-story, but it's also a very human story too.)
It is, I admit, quite a big book, but it gives a practical, real-world introduction to many of my tools, such as SCAN, SCORE, Five Element, Enterprise Canvas, visioning, the power-model and several others, so there's a lot in there as well.
Share and Enjoy, perhaps?
(And now, on to the next item in the bucket-list… – any suggestions/requests on that?)