The Enterprise Canvas: Summary and Index
There's a lot of material in all of those articles on the Enterprise Canvas, so here's an index:
For the model itself, there are at least four different versions, depending on how you're working and what you need to model.
The minimalist 'back of the napkin' version: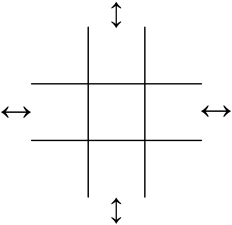 The 'brick', or grid version – the core nine-cell layout at the intersection  of enterprise and value-web: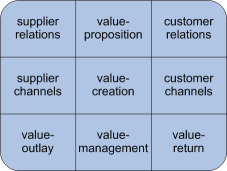 The 'beetle' version, including symbols for each of the related flows:
The 'robot' version, also summarising all of the stakeholders: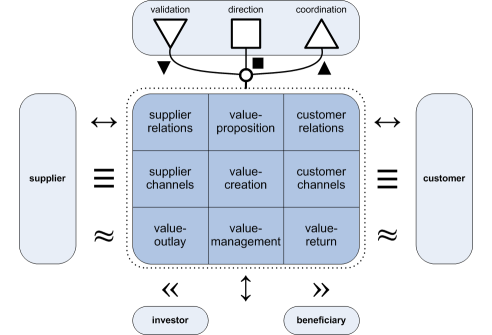 And another variant of the 'robot' version ('robot chicken'?), with two-letter codes for each cell, interface and stakeholder: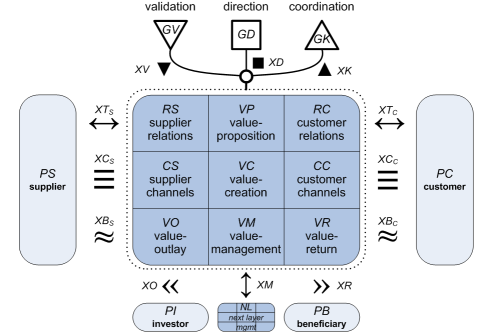 Share and Enjoy, perhaps? And let me know how you get on with it, if you would?