Another view on SCORE
Yet another graphic for SCORE, this time kindly provided by JB Sarrodie, as a follow-on to the previous post 'Using SCORE to reframe the business-model':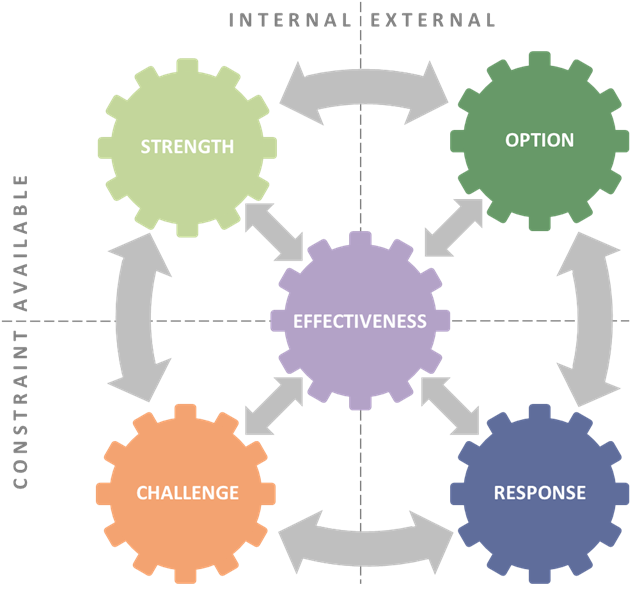 I like it a lot – it's clean, it's easy to follow, the two-by-two matrix is easy to understand, and it would be easy to use as a base for sticky-notes and the like.
(For more detail on the SCORE process itself, see the post 'Checking the SCORE'.
The only catch I can see is that some of the relationships cease to be visible – in particular, the direct links between Strength and Response, and between Challenge and Option, that were made rather more visible again in my last attempt at a layout, as described at the end of that previous post: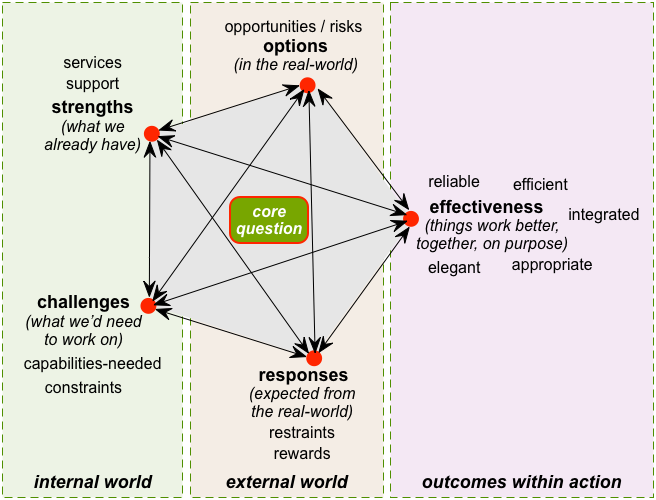 This layout of mine also places central emphasis on the core question that's the reason for the SCORE enquiry, which isn't evident in JB's version.
But yeah, JB's version is a lot cleaner and easier to read than this one – no doubt about that.
Any comments, anyone? Any suggestions as to how I can reuse JB's cleaner presentation yet still keep the full set of concepts and relationships as in my version just above?
Over to you, anyway. And many thanks again to JB for his help on this one!