More on not-retiring
This one's a follow-up on my previous post, from a month ago now, 'On not retiring'.
What I said back there was that, yeah, fairly obviously, people like me (and you too, I presume) don't ever really retire – we just shift to a somewhat different way of working.
And for me, that 'new way of working' would most likely be summarised under three distinct themes:
skills, and skills-education – how people learn awareness, judgment and responsibility/response-ability
sensemaking and decision-making – all of those tools and visual-checklists that I've built up over the previous years
big-picture change – in particular, what's needed to face up to the changes needed for genuine sustainability
Which, in effect, merge together into one unified theme:
helping people to develop the skills in sensemaking and decision-making for big-picture change
Yet before I can turn fully to that, I really do need to clean up everything that's gone on before, to make it more available and in a more usable form. And yeah, I's gotta face up to the fact that I've done, uh, kind of a lot of stuff since when I last looked like this: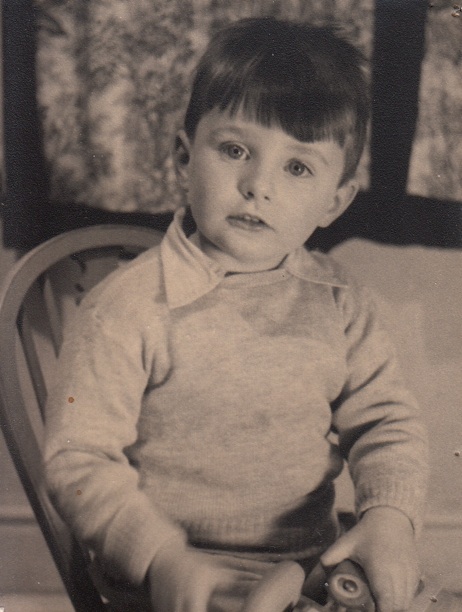 Just to list a few examples:
trainee pilot
photographer
medical illustrator
researcher on skills-development
adult-education lecturer
published book-author
art-college lecturer
small-business entrepreneur
typesetter / designer
software-developer
technical-writer
And that's just where I'd gotten to by only halfway between there and here, or then and now…- there's been a lot more since that midway-point!
So yes, a lot of tidying-up to do. Which I need to do in context of that theme above: helping people to develop the skills in sensemaking and decision-making for big-picture change.
What I know I have on the slate to do right now could be summarised as follows:
— Make the weblog more accessible. On one side, publish much more of it in ebook format, so that people can have appropriate sets of articles offline. On the other, construct a proper knowledge-base from it – and probably include the books in some way into that knowledge-base too.
— Make the toolkit more accessible. The set of tools that I've developed so far for enterprise-architecture and beyond so far includes, among others:
…and so on. All of which need to be adapted to course-materials, worksheets, templates, spreadsheets, metamodels for EA-toolsets, and much, much more.
— Make the tools available in software form. By that I mean:
There's, uh, quite a lot of work implied in that – and I'm not the right person to do it. (I do know some of my limitations…) But I probably should be involved in setting up and helping to keep it on track.
— Complete and/or write anew various non-fiction books. The ones I have on the slate right now, together with an estimate of their current status, would include:
The SCAN Sketchbook – step-by-step one-idea-per-page intro to the SCAN sensemaking decision-making framework [about 20% complete]
The Enterprise Canvas Sketchbook – step-by-step one-idea-per-page intro to the Enterprise Canvas service-modelling framework [only just started]
no title yet: a general approach to transformation, starting from the holomap stakeholder-mapping framework [text not started: initial planning only]
no title yet: a general approach to transformation and whole-enterprise architecture, starting from the Five Element architecture-development method [text not started: initial planning only]
Making Sense – a general-audience book on developing the practice of sensemaking as a learned-skill, starting from the SMDA loop and expanding to tools for transformation [text not started: initial planning only]
— Complete and/or write anew various fiction books. This is a theme I've played with somewhat over the years, but that I'd like to develop further – not least because it seems likely that many people will only 'get' some of the ideas and practices that I'm describing if they're presented in fictional form. The only ones that are on the slate right now, with their current status, are:
The end of certainty – a kind of 'business thriller' that also embeds a practical introduction to Five Element as a change-framework [about 50% complete]
So, given that list, let's do some rough estimates of how long all of that would take to complete:
knowledge-base: 6 months minimum
tools-adaptations: probably 2-3 months per tool
standalone-apps: base=framework setup 3-6 months, then 2-3 months per app
full EA-toolset: minimum 3 months to MVP, probably minimum 12 months to full 1.0 version
non-fiction books: 3-6 months each
fiction-books: variable, 3-12 months each
Which adds up to around 5-10 years at least.
And that's assuming I don't get distracted off onto anything else in the meantime such as conferences and consultancy and suchlike, which I'd probably need to do in order to keep making a living whilst I'm doing all of that lot. Which probably doubles the total time to more like 10-20 years.
That also assumes I don't add anything new at all in all of that time, either.
Yet let's be blunt and somewhat bleak about this: at my age, there's a fairly low chance that I'll live long enough to complete it all.
Which means that – to again be blunt – I need to assign some priorities here. About which, as an otherwise master of procrastination and other suchlike faults, I really do need some help…
So, given those lists above, and if you find my work useful:
— Which would be the most important items for you? (And why, perhaps?)
— Which items should I finish first? Which next? and so on
— If they're items that I can't finish on my own – the knowledge-base and the apps, for example – who would you suggest to help me bring them to completion?
Over to you for your advice and suggestions, if you would? – and many thanks for all your help so far.